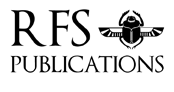 "History is the version of past events that people have decided to agree upon." -Napoleon Bonaparte



A PROPHECY WAS TOLD...
An ancient prophecy, thousands of years old, told of the coming of the Chosen one, but she will be both loved and feared, and some will stop at nothing to defy everything she represents.
A SECRET LONG BURIED...
A secret power that once proved too deadly, was hidden away deep beneath the sands of Egypt, only to be revealed by its sworn guardians when the time came that the knowledge would be safe.
A DEADLY RIDDLE IS UNLOCKED...
Two young archaeologists fatefully unearth unusual artifacts dating over 12,000 years old. The exhilarating find however, is wrong - very wrong. The artifacts shouldn't be there…they shouldn't even exist at all.
A POWER UNLEASHED...
Now after remaining dormant for 12,000 years, the secret has been uncovered, and its true purpose suspected. What will be the greatest discovery in human history will either change us forever or destroy us for trying…
READ THE FIRST TWO CHAPTERS HERE
SECRET OF THE SANDS is an adventure novel suitable for readers ages 12 & up. We wrote this ancient Egypt book with the intent of making it accessible to a wide range of readers, much like our own favorite stories & movies, Indiana Jones, The Mummy series, Star Wars, Harry Potter, The Lord of the Rings...we sincerely hope you enjoy reading it as much as we enjoyed writing it...